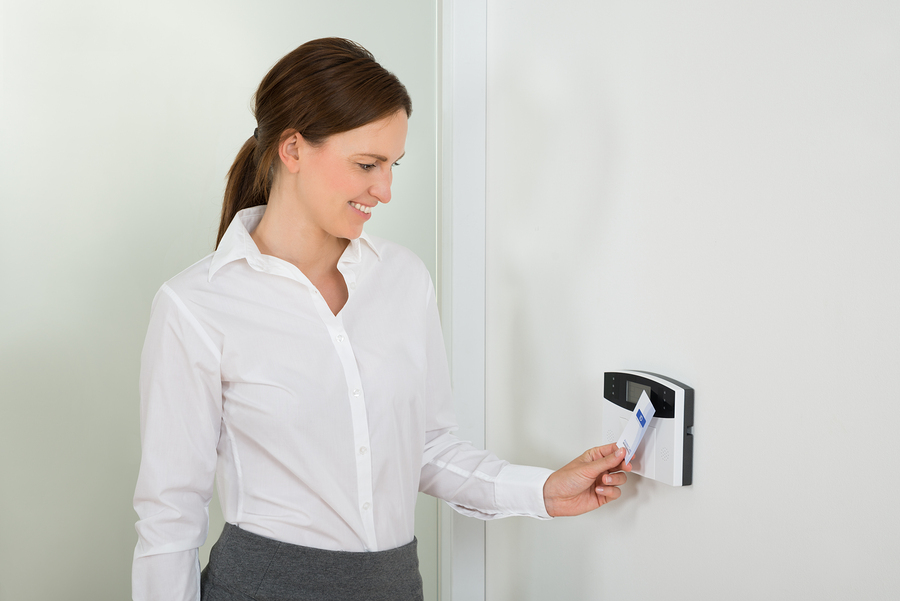 You won't have to be on site to enable a new user.
Sonitrol is way ahead of the game with customer expectations and needs. We live in a digital world where nearly anything can be accomplished from anywhere. Security is no different, and it's easier than you might think.
From your mobile device, you can manage all of your security system components and watch over daily business. That frees you up for other important work, and gives you the peace of mind of knowing that it's all handled the way that you want.
Here are just 3 of the many reasons why you might need an app for your security system:
1. Cleaning Crews and New Hires Need Access
Cleaning crews don't often work normal business hours. More often they tend to all of the cleaning after hours and on weekends. But you don't have to be there to let them in, and you also don't need to worry about a traditional key winding up in the wrong hands when you use an access control system.
If a new hire plans to start work on a day when you won't be in the office, you can handle that remotely, too. Just manage your system users to set up the new employee, and he'll be ready to roll when the workday arrives.
2. You Can Also Restrict Access From Anywhere
You never know why you might need to restrict access. But if you're away on business, home for the weekend or taking a much-needed vacation, you aren't left worrying about which employees can access the building or certain parts of it.
Using your app, you can instantly restrict access for anyone or everyone, and you can choose where you want that to happen. You won't have to rely on anyone else to handle deactivation or restriction on your behalf unless you want to. You have total control, no matter where you are.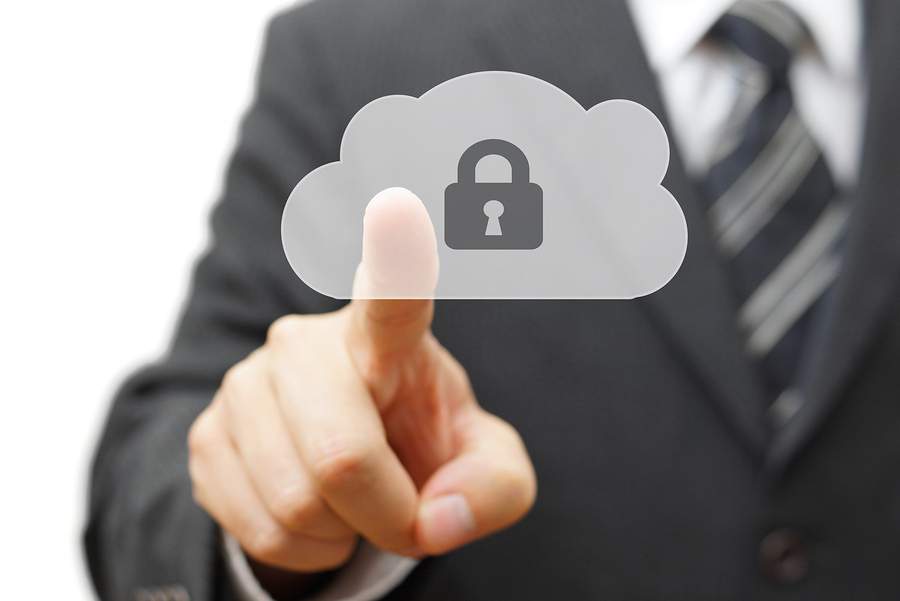 No more wondering about whether your business is locked up at night.
3. Sometimes You Just Forget
Have you ever pulled into your driveway at home only to wonder whether you really locked your business down for the night? Probably every business owner has, and it's a sinking feeling that won't be shaken until you can go back and check it in person. Unless, of course, you have a mobile app.
Using a Sonitrol system, you can also check in on your daily business operation from anywhere. Monitor recorded video from your surveillance cameras and even watch live video, all from your mobile device. Whether you're on the beach or attending a meeting in another city. The Real Estate Management Industry (REMI) network says this is an ideal setup for property managers who need to keep tabs but are rarely on site.
With a mobile app from Sonitrol, you get the best of both words: Security monitoring and self monitoring. Not everyone is comfortable handing over the security reins in full to a third party, and want to keep an eye on their own business. But Pallet Enterprise asserts that there's no denying the efficiency and accuracy of monitored security Sonitrol's systems.
With Sonitrol monitored security systems, you get the protection of highly skilled operators who verify every sound and motion. And you also get the fastest police response if you ever need it. When you add a mobile app, you have all of the monitoring and access control that you want in the palm of your hand. It's really a win/win situation.
Give Sonitrol of Louisville a call today at (502) 966-8999, and learn about all of the ways our sleek new mobile app can help you take an active role your commercial security system.