The Latest in Digital Recording Technology
By utilizing off-site storage servers known as "The Cloud", business owners can eliminate the need for a local DVR entirely. After the initial setup, video storage and system management are handled for you for one low monthly fee.Cloud system start at less than $500.
Here's how it works:
When the system detects motion, it causes the cameras to begin recording and streaming video to the off-site storage servers. Clients have the ability to view live or recorded video from their smartphone or PC. The system can also be configured to send video alerts via email or SMS. High-resolution video can be stored redundantly on a local NAS or hard drive.
Contact us to receive a free estimate.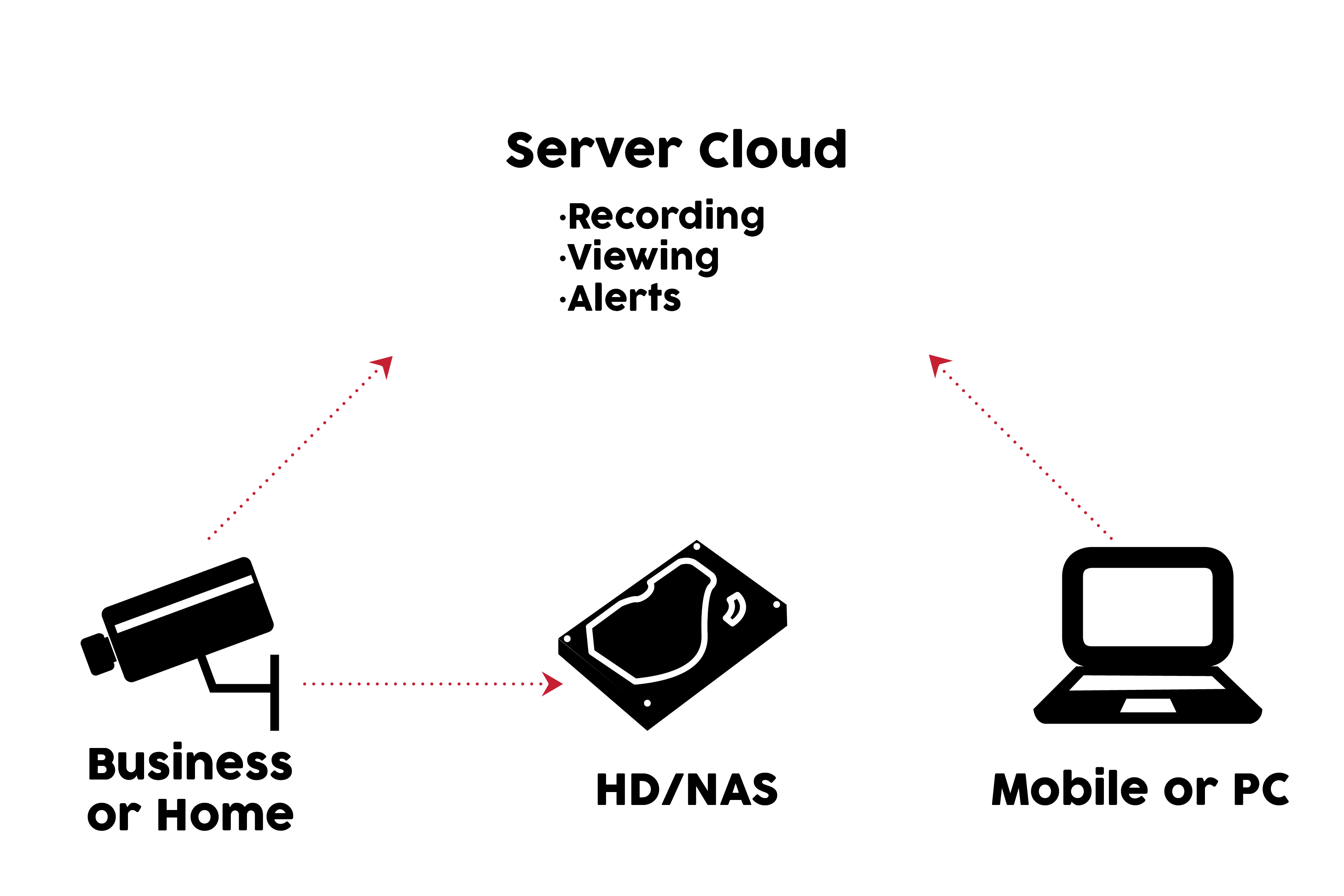 Get a Free Quote
CALL 888.510.2001 OR FILL OUT THE FORM BELOW.